Brussels sprout pesto with spiralized sweet potato is a brilliant way of using up any left over sprouts. Quick to make, tasty, and low cost too. Use this Brussels sprout pesto recipe to make sure that nothing goes to waste this Christmas!
Folks, I'm a big fan of trying to make sure that nothing goes to waste in our kitchen.
So, when I recently thought about what recipes might be good for using up leftovers this Christmas I came up with this Brussels sprout pesto.
It's absolutely perfect to make sure those sprouts don't go in the bin.
Not only is it delicious but being vegetarian, low calorie and low carb too, when January comes around it'll help to cleanse our bodies of all that Christmas over indulgence.
Naturally it took several attempts to perfect this recipe!
Lady Lynne sampled this for dinner one evening recently where I'd used 4 cloves of garlic.
Let's just say that it wasn't likely any vampires were going to come near us for a few days. 😆
Yes, it definitely just needs 2 cloves of garlic!
But all in all I think that you'll love this Brussels sprout pesto and here's why :-
Why You'll Love This Brussels Sprout Pesto
It's easy to make
And versatile (use it with spiralized noodles or pasta)
A great vegetarian and gluten free option
Low cost so saves pennies, especially in January!
Lower calorie
Low carb
An excellent source of vitamin A and vitamin C too
And of course this recipe gave me another great excuse to use my spiralizer for the baked sweet potato part.
Sure, you can use pasta too, that goes just fine with the Brussels sprout pesto, but I wanted to make this recipe as low carb and low calorie as possible!
Neil's Healthy Meals Update
Those of you who are regular followers may notice a slight difference to the recipe card details and nutrition label.
Well I've finally opted for WP Recipe Maker to replace the current Easy Recipe plugin that I use. Easy Recipe served it's purpose for a long time but is now no longer google compliant, nor is it being updated by the author.
The new recipe card incorporates the nutrition label, meaning it's not a separate picture I have to add to the post, so that should speed up the page loading time.
Plus, for convenience there's not just a "Jump To Recipe" button at the top, so you don't have to read my blah, 😉 but there's also a "Print Recipe" button too. How good is that?
I'm working my way through updating all my recipes with the new recipe card and nutrition label. It'll take time but it's essential blog maintenance.
I've seen a drop in traffic from google recently because of Easy Recipe. Google penalises non-complaint websites now by pushing them down the ranking list that you see when you search for something.
SEO Qualification
How do I know all this? Well on my continuing journey learning about everything web design wise, I recently became SEO qualified.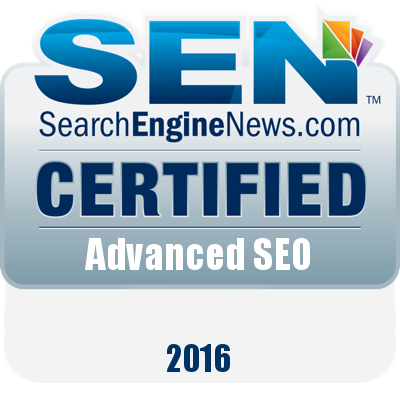 Understanding SEO (Search Engine Optimisation) is pretty much essential nowadays when you run a blog. It's challenging to juggle all the hats you need to, but it's also an extremely enjoyable and rewarding activity too.
Brussels Sprout Pesto with Spiralized Sweet Potato
Brussels sprout pesto with spiralized sweet potato is a brilliant way of using up any leftover sprouts
Ingredients
For the baked spiralized sweet potatoes: -
500

g

spiralized sweet potato

3

tbsp

olive oil
For the spinach pesto: -
190

g

Brussels Sprouts

halved

2

cloves

garlic

peeled

4

tbsp

olive oil

30

g

pine nuts

2

tbsp

lemon juice

Freshly ground salt and pepper

3

tsp

Freshly grated Parmesan plus more for garnish
Instructions
Preheat oven to 200C fan.

Place the spiralized sweet potato in a large bowl, add the olive oil and mix everything together ensuring all of the potato is coated.

Place onto a lightly greased baking tray and bake for 10 – 15 minutes until crispy, but not burnt!

Whilst the potatoes are baking, make the spinach pesto.

Put the Brussels sprouts into a saucepan, pour boiling water from a kettle over them, add a little salt and bring the water back to the boil. Allow to cook for about 5 minutes or until just tender.

Empty the sprouts into a colander and immediately rinse with cold water.

Put the cooled Brussels sprouts, garlic and olive oil into a food processor.

Pulse all together until pureed then add the pine nuts and the lemon juice and pulse again until completely pureed and then season to taste.

Transfer to a bowl stir in the Parmesan cheese.

When the potatoes are cooked, divide equally between plates and top with 2 tbsp. of the Brussels Sprout Pesto.

Garnish with some freshly grated Parmesan cheese and serve!
Nutrition Facts
Brussels Sprout Pesto with Spiralized Sweet Potato
Amount Per Serving
Calories 406
Calories from Fat 269
% Daily Value*
Fat 29.9g46%
Cholesterol 2.4mg1%
Sodium 631.7mg27%
Carbohydrates 31.9g11%
Protein 6g12%
Vitamin A 5050IU101%
Vitamin C 64.4mg78%
Calcium 110mg11%
Iron 2.2mg12%
* Percent Daily Values are based on a 2000 calorie diet.
Right, I'll keep you updated on my progress with regular "Neil's Healthy Meals Update's" but that's probably enough for now!
So, I'll see you next Thursday for a special festive Baileys chocolate cheesecake recipe. One you'll not want to miss!
In order not to miss future updates and new recipes, make sure you're following neilshealthymeals by adding your email* to the subscription list at the very top of this post and clicking "Subscribe" or by "following" me via your favourite social media channel below.
*I do not use your email for anything else other than adding you to my blog subscription list which you can opt out of at any time.